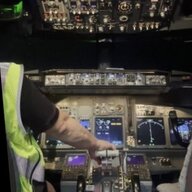 Joined

Aug 24, 2022
Threads
Messages
Reaction score

1,708
Location
Vehicle(s)

2022 Ranger Lariat-Super Crew, Cactus Gray
Occupation

Aircraft Tech
Whats the oil pressure range?
Using 2 separate manuals, this is what I found.
2 different sources
Oil Pressure: Hot
@ 1500 RPM - 28-38 PSI -- Source 1
and
@2000 RPM 29-60 PSI --- Source 2
So, to back up on the test of the Oil Cont Solenoid (per the manual)
Run Eng - Record Oil Press Reading
Stop Eng - Disconnect the Connector on the Oil Press Cont Sol
Run Eng - Record Oil Press Reading
With it disconnected - Did Oil Press rise Greater Than 40 PSI
Note: I question the spec of 40 PSI, after comparing it with the Oil Press Spec, I think the main point here is seeing the Oil Press Rise
Without actually checking Forscan PID readings to compare.
If yes, move on to next test step.
If no, Replace the Oil Press Cont Solenoid Valve
Thinking outside the box here, that if the circuit is shorted and fuse 12 is blown, would be the same effect as disconnecting the connector.
What this test does is ensure the Oil Press Cont Solenoid, fully relaxes and is not commanding a by-pass of oil - so full oil pressure by the oil pump.
So, the way I see it as long as the oil pump is working correctly, and you have only lost the control portion of the oil pressure then with the engine now in LIMP mode, limiting the RPM's.
The engine oil pressure will be full oil pressure with Limited RPM's (Limp Mode)
and
If I am correct, even if the Cont Solenoid failed in a Oil Press By-Pass mode, the Oil Pump would still be at a Minimum and the Engine would be in LIMP Mode anyway.