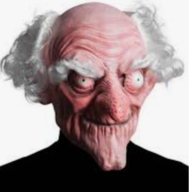 First Name

Jim
Joined

Jan 21, 2019
Messages
Reaction score

1,372
Location
Vehicle(s)

2019 Lariat FX4
So I'm driving home the other day. Come up to a traffic light. Three lanes going straight. I take the left lane, some car takes the middle and a brand new Tacoma (sticker still in the window) takes the right.

Just past the light, the far right lane merges to the middle and I could tell the Tacoma was going to punch it and pull out in front of the car, and me...so he thought. I could see it in his face.

Light turns green and we all take off. Sure enough, I was right. I let him get next to me and I punched it.

BOOM...I smoked him..I mean like a 1/2" thick joint. I mean, it was embarrassing for him. I could see him just behind me to my right...and he was mouthing something. I'm sure it wasn't..."Wow, that Ranger is fast". We hit 70 before I let off the pedal. He merged behind me in my lane and turned onto a side street.

Now, I'm nearing retirement age and I have to say, that was FUN. I don't ever do the things like this but everything was right and I just didn't want to miss that opportunity.

Just wanted to share.