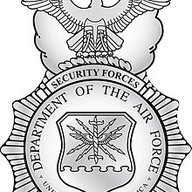 First Name

Anthony
Joined

Jul 4, 2019
Threads
Messages
Reaction score

1,107
Location
Vehicle(s)

2019 Ford Ranger XLT Sport 4x4, 2020 Ford Escape Hybrid SE Sport AWD, 2009 Dodge Ram Big Horn Crew 4x4 HEMI
Occupation

Residential Construction Project Development & Purchasing.
Toyota looks like they have their shit together.
they kinda don't for a real world perspective...
All the toyo dealers here show inventory on their web pages, if you call they say sure come right on down. Then you get there poof! nothing there but scraps no one wants. How do I know?...Well we have a 2020 escape sport hybrid I'm absolutely tired of beta-testing for ford. Its in the stealership nearly every month for something seemingly stupid. Many times now I have to wait a long time for parts to come in now. So my wife and I agreed we are going to dump it for a competing hybrid the first chance we get, its her daily driver so shes between the a new Rav4 and something from Hyundai. At this point no one has any hybrids and when they do get them they go for sticker or sticker plus in many cases. The only good thing is my current vehicle is commanding top dollar right now also so that end is kind of a wash since the amount is at and above what we owe.
If ford is reading this we really loved the car, roomy, fun to drive, responsive, quiet ride...just cant seem to keep it out of the service center...thats a deal breaker b/c its a PIA to keep bringing a 1 year old car in endlessly.