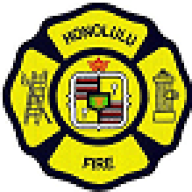 First Name

Jeff
Joined

Aug 18, 2019
Messages
Reaction score

1,251
Location
Vehicle(s)

2000 Ranger Supercab (sold 12/19) , 2002 Honda CR-V
Occupation

Retired Firefighter III, Honolulu Fire Department
This topic may not belong in this part of the forum, but hopefully it gets more attention than from where I had previously posted.

How do I get the amber parking lights (located in the headlight housings) to illuminate when the headlights are on? Simply put, I'd like them to function as they have for years on previous vehicles.
The lamps are a dual filament and work as expected when the headlight switch is in parking light mode, but go off when when switched to headlight mode.

Even with the switch in auto position, they do not work with the headlights on as one would expect.

I sure hope it's not somehow tied to DRL lights, I've followed way too many idiots in the dark with no tailights on at all.

My truck is a 2020 Lariat with the silly row of LED's along the bottom edge of the headights.

The owner's manual is useless on this topic, it very soon may be used for toilet paper!