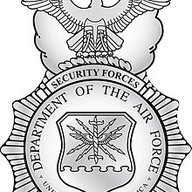 First Name

Anthony
Joined

Jul 4, 2019
Messages
Reaction score

1,022
Location
Vehicle(s)

2019 Ford Ranger XLT Sport 4x4, 2020 Ford Escape Hybrid SE Sport AWD, 2009 Dodge Ram Big Horn Crew 4x4 HEMI
Occupation

Residential Construction Project Development & Purchasing.
I drove the 1.6 in the TC. It is the same motor as the 1.5 which is just smaller B/S to meet international displacement standards.
The 2.0 In the 2019 TC is normally aspirated, less power this year than the 2.5 but more transmission.
Also a diesel this year with the same 8SPD.
I'm afraid those will be the choices on the new truck.
EcoBoost 2.0 or 2.3 may not be in the cards... but we can dream.

BTW... Does your wife's car have a catch can?
Any Carbon on the intake valve issues ?
Main points for us was AWD b/c she drives a hoop to work, good mpg, something she liked and in $20k range. We had tranny rebuilt under warranty at 75k which isnt to promising. already rusting out at door seams eventhough garage kept and washed frequently. we are working on claim w Ford b/c rust started from inside-out. no other issues worth mentioning.
id b happy if we get 2-3 more years past finance term 2020 [60 mos.] its a nice little car but still a thro-a-way. JMO.