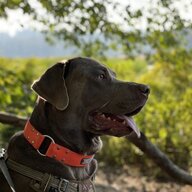 First Name

Jeff
Joined

Dec 3, 2021
Threads
Messages
Reaction score

1,482
Location
Vehicle(s)

2021 Ranger XLT Tremor
Why didn't Ford program the A/C recirculation door to always close when key is in the off position!!!
The door I'm talking about is the door above the cabin filter behind the glove box that leads to the other side of the firewall. Any bugs, mice, hell a fat squirrel could fit through there as the default position when you turn off the key is half open/closed.
Took the truck to the dealer here in Idaho to have the tires rotated, oil change, general inspection, and a heat shield replaced that was poorly attached to the vehicle with not enough adhesive. They noticed a nest in the filter box. I had just detailed the truck yesterday inside and out and today were mouse droppings on the passenger mat, and a good chuck of felt from under the seat was missing. No clue at this point where the bugger is but have traps in the truck tonight and tomorrow will have to install a fine mesh screen over the two access holes on the firewall. Won't stop any small bugs but should stop any mice. Little bastard did take a chunk out of the felt covering the battery. I'll need to get some dryer sheets and install around the felt there. Now I gotta take things apart and vacuum out the duct work, since no telling what and where any nesting is.
If you hear a story of a Ford Ranger that blew up in Northern Idaho you know who it was....
Side note...man they want alot of coin for used Rangers up here. They had four or five on the lot. The cheapest was a 2019 Lariat Sport for 47k with 14k miles on it. Funny part was every super duty on the lot looked like they stripped off the rims and tires and put on spares. So odd to see these massive trucks with baby tires on. Not sure if its a theft protection thing or what. They did have a Lighting on the lot that they most certainly don't intend on selling at 135k for the base model unless they find a sucker.