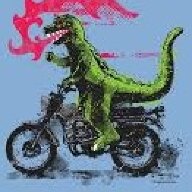 First Name

Phillip
Joined

Oct 5, 2022
Threads
Messages
Reaction score

365
Location
Vehicle(s)

2022 Ford Ranger XLT Splash
Occupation

Sales
Her is my initial review driving 125 miles...
What I most appeal is:
1.
A firm seat
... The Ranger not...too soft.
2.
The stereo
... The Ranger not...lame sound performance.
The mid and treble are worthless.. the bass not much better... Can't hear the anvil sound playing at the end of Aerosmith song "Sweet Emotion"... No matter how much you adjust... Pathetic.
Now then...
Looks
.... AWESOME BABY!!??!!!!
Need to dress up the red of the Splash Desert Sand... Perhaps get tow hooks done ... Intercooler grill add too... Bug shield for looks... They don't do shit for rocks... Loose a windshield almost every year hee on Colo roads.
The Desert Sand paint color looks as follows...
In the sun- Cream
In the shade - Tinge of green
In the night -ArcticWhite
This Desert Sand color might not show the dirt too much... Maybe I can get away with not washing so much... Is their a wax on wax off best to use for that?
Ride handling
... Seems good...and precise... It's tight!... Better turning with that quick EAS. Should be better than my F150's. Gotta check fast driving at speed in corners... Won't be long for first snow to do doughnuts in the parking lots and check handling feedback return response... Always do this with each new truck.
Haven't gone anywhere yet to buy anything.... Guess I'll go buy some doughnuts tomorrow!
Although you all told me to check the air pressure in the tires before driving away... I didn't... Was told by new sales rep they set to 35#... He use to be a detail kid previously... Wrong Obie Won...
I even brought my $25 tire guage.. it was late ... Dark... Had to drive home 125 miles... When I checked in morning.. tires werecat 47/46/45/44 PDI... Oops ..
Hit an uneven road area coming home going under I70 on I25 north and truck rear end jumped ... Lifted at 60 mph and steering wheel and truck went corky...
New tire psi at 36 front and 37 rear and rides as good and probably better than my previous F150's.... NICE.... perhaps put couple sand bags in rear to make Nicer ride.
Will see about bounce and rear shock upgrade later... With mostly anticipated street driving.... I'd be into more handling.... Maybe complete suspension upgrade with Roush pack.
Performance
... It goes "Real Good" (quote from John Cleese...movie-Fish Called Wanda). Great engine... Fast... Will have to see if can beat my wife's new Toyota Venza which has 3 electric motors. Thinking about the Roush package... Air box, chipset, exhaust for add 20HP and 55 torque at $1900... Ouch. So talked to my trash man driver today.... Hadn't seen since my COVID vacation for 10 days or more.... like the flu and yes sucked with all symptoms given to me from f'n China!
So he had a Dodge Ram TRX 4x4 with 707 hp... Paid $113k.... Gets 9 mpg... Has $1688 mo payments.... Never knew trash truck drivers make that much income before... I always give him a Powerade... snacks and talk shop.
Seats/Ergos
... Good...first truck with black cloth interior...cloth seems to be nice upgrade material...will see how hot tolerance is at Mike Hi in the summer ...my sister's cool leather seats in her Lexus...are...well...cool to your arse... kinda weird... Perhaps need added vibration for long rides to Vegas ... Baby.
Screen... Steering wheel... Knobs and such are fine ..
Gotta learn figure out all the Sync...Is Alexa inside? Can you order a pizza delivery driving down the road...or is that the new Sync 5 coming out. The compass is very small on the screen... Is there a way to make bigger or just stop and ask which way is west .. that's easy... We have the Rockies here.
Seems easy enough to use. Hope I can view any security cameras I install going down the road.... We'll see .. no pun intended.
Perhaps an easier placement to select 4 wheel traction buttons etc modes...
No charging station .. know coming in the 2024 Ranger.
Would like to see the stereo knobs place higher... Always reaching playing the sound play... Haven't tried Led Zeppelin yet....but I know already speakers suck!... except AM talk.. Saw Zep in 1974... Loudest concert ever... Was on the floor 12 rows back... Had to move to the very back as was hurting my ears... I was too young teenager . Didn't understand why the singer had his shirt off, back to the audience, and playing a guitar he didn't have...???The light show was amazing for the 1970's... I get it now... I digress...
Back seat is fine for us 5ft 6-8 in folk... Plenty of room... Back seat could recline a couple more degrees though...would be smallest back seat to 'shag' a willing female for some... No wet bar or moon roof.... Or rear slider window ... Which I never used in all my other trucks... Grandkids love to play in and out to the rear truck bed while driving to the park s like away.... Not a real speed so don't turn me in to socially services please.
Hey!!! Mine has a little funnel behind the seat... Does your's?... Couple lower compartments under seat...good for whatever....maybe food...safety..tools...ammo...Not sure where to pack a 300 Black in case some psycho is at my local grocery store killing innocent people and needs to be put down. Glove box is ok... Wish bigger to store a weekend of stuff. Is it waterproof for ice?
Side pockets are better than my F150... Should be able to hold plenty of beer.
Interior lighting is good...
But this is my first truck with black seats... mean I'm gonna not see and loose my black cell phone regularly. Probably need to get a Fuscia color case.
Truck Bed
... It's small... Smallest truck bed ever... Guess could lay the tailgate down and have 6.5 ft to lay down 8 ft lumber...
You could though... carry any BarBQ and a bad ass cooler to any party! Not planning on hauling much now at my age as home is pretty much done for major remodel outside.
Tires /Wheels
the verdict is out... somewhere... We'll see.... Never had Hankook AT tires..
not sure about noise, ride, mileage, or grip... Always been a Goodyear tire guy... Couldn't afford Michelin... Firestone really is just ok.... Never bought any off brands except Geolander once... They were ok but not good mileage.
The 18 inch wheels look fantastic... Will be harder to clean than my last F150.
Appearance
it is Awesome... Lines...overall stance... Are super fine... Better than any Taco or Burrito!!! The rake is front down... See why alot of owners raise front end... Especially if not hauling or towing regularly. I might consider suspension upgrade raising later...
but need to research more if I buy a 24-26 ft travel trailer.
Should I pin stripe it.... Not... That's old school... Decals... Lettering... Not sure... No flames... Think they are bad luck... Splash stripe... No f'n way.
Did I say the f'n Ranger looks Awesome!!!
Gotta bad short term memory... Did I tell you? Too many drugs and not enough rest in my youth I guess ..maybe not enough 'shagging' when four wheeling too ..
Headlights lite up bright with the halogens... Fog lites seem better than my F150's. My wife said my LED rear turn signal lites don't work when I leave the culdesac... But then I would need to use them for her to see.... Wish I could see them... Maybe the backup camera has that option? Probably should read the manual.... Did anyone read it ?
Engine/Hood
opened... Saw where all goes... Where is the Ford blue engine painted engine block...I couldn't see it with all that shit under the hood.
Plenty room to access all regular maintenance liquids and checks... Could use shocks for the hood like my F150's and a light... Guess had to cut somewhere... Perhaps in Aussie land down under where Ranger was drawn up... Not a concern as their chasing kangaroos.
Four Wheeling
Unsure for now ..did a lot of 4 wheeling in my day..
My Scout kicked butt... Waxed Jeeps, Broncos and all ...of course today's trucks are a different story.
Might do some four wheeling again now that kids are grown and out of house...well except one...the fourty something male who will be sold with the house one day unless I evict him or head to Costa Rica....guess I could buy a plane ticket for me, my Ranger, and my dog too. Is gas cheaper there?
Will need to test out the Lock and Crawl mode.
Summary.... I like it...I f'n love it... It's a keeper!... And I want some more of it !!!
Gonna spend more $$$ monies because of all of you and this forum.... Probably not gonna tell the wife much.... Hope my 8 year old male Golden doodle can adjust to smaller back seat... I know he will...
Sorry Long post... But that's my last name.
Phil